Woolley Wood School is a primary community special school for boys and girls with severe and complex learning difficulties and disabilities. The school teaches pupils aged from two and a half to ten plus. In September 2019 there are 98 pupils on roll.
There is a Foundation Stage class which includes the nursery, for pupils aged about two to five, and then six other classes for pupils aged five to eleven years. There are up to 20 pupils in the Foundation Stage per session with a teacher and up to 9 teaching assistants.
Classes 1-8 are very small with up to 11 pupils in each one. In every class there is one teacher and three teaching assistants. Pupils receive a high level of individual attention for their educational and care needs.
All our teachers have mainstream qualifications as well as additional training to work with children with special needs. Meeting the needs of our pupils is complex and teachers are advised and supported by a number of other professionals from the Children and Young Peoples Department, the NHS/Primary Care trust and Social Care.
The atmosphere and daily routine is very like any other school. However, most pupils come to school on transport provided by Sheffield Education Department. Some parents choose to bring their child to school themselves.
The school day starts at 9.10 a.m and finishes at 3.15 p.m.
Woolley Wood School takes part in various Recycling Initiatives by recycling - Mobile Phones, Spectacles, Sustainable Recycled Paper, Card, Plastics, Bottles, Clothes and Batteries. The school also does its own composting and planting of sustainable trees in its wooded area.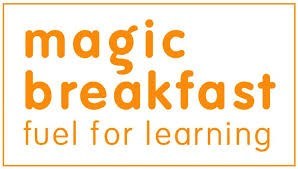 Bagels, juice and cereals are provided by Magic Breakfast. Fruit, vegetables and healthy snacks made by the pupils are also available. Each class on a rota basis then distributes to the rest of school.